How to embed a form on Constant Contact Website Builder
The Constant Contact Website Builder allows you to embed any type of form on your site. You can already start to embed your form on your page if you created your form on AbcSubmit. If you don't have yet an AbcSubmit account, create one for free. Here is how to do it!
You can embed as many AbcSubmit forms as you wish on the same page and you can use the same AbcSubmit account for multiple Constant Contact websites.
Step 1) Get your form's direct link from AbcSubmit Form Builder.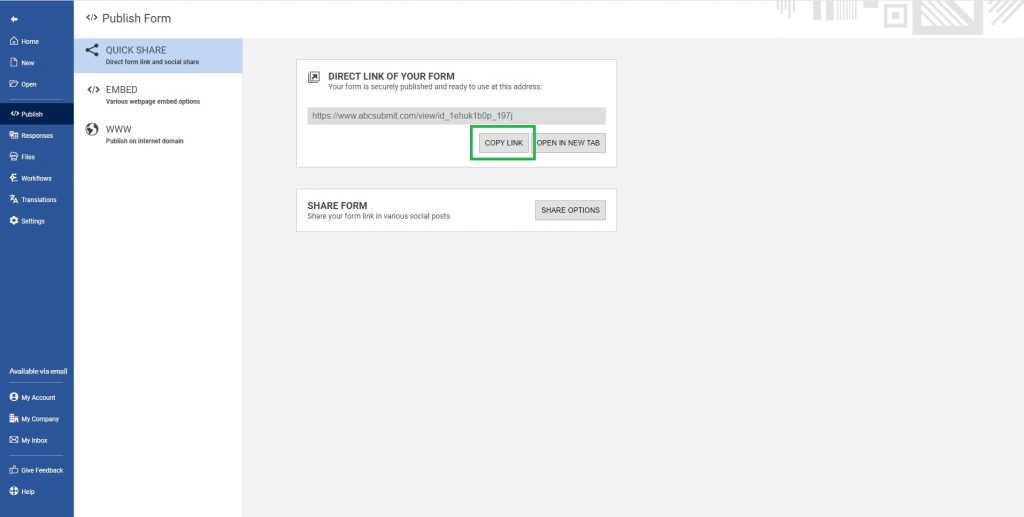 This code is located in the 'Publish' section of your form. More information about embedding your form can be found here.
Copy the code to your clipboard.
Step 2) In your Constant Contact account, access the editor of the website where you want to add your web form and navigate to your desired webpage. Then just click on Add New Section.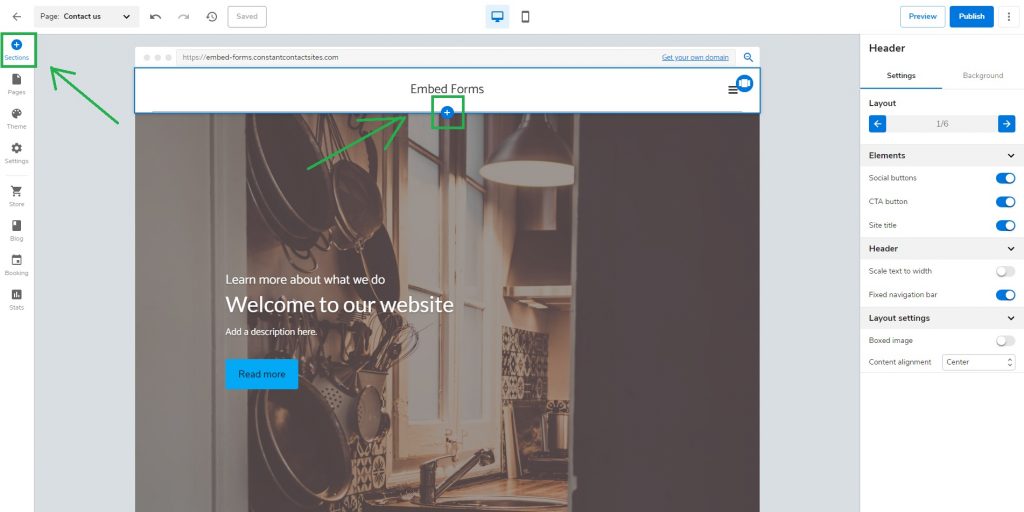 Step 3) In the sections menu choose the Embed URL section and then click on the section element preview to add it to your page.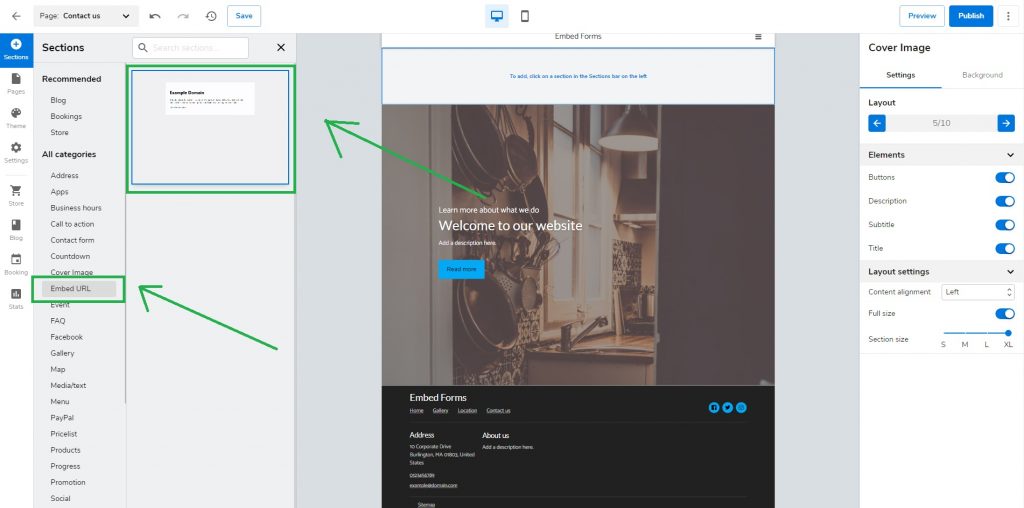 Step 4) Paste your AbcSubmit form link inside the URL setting that is available under Embed URL -> Settings.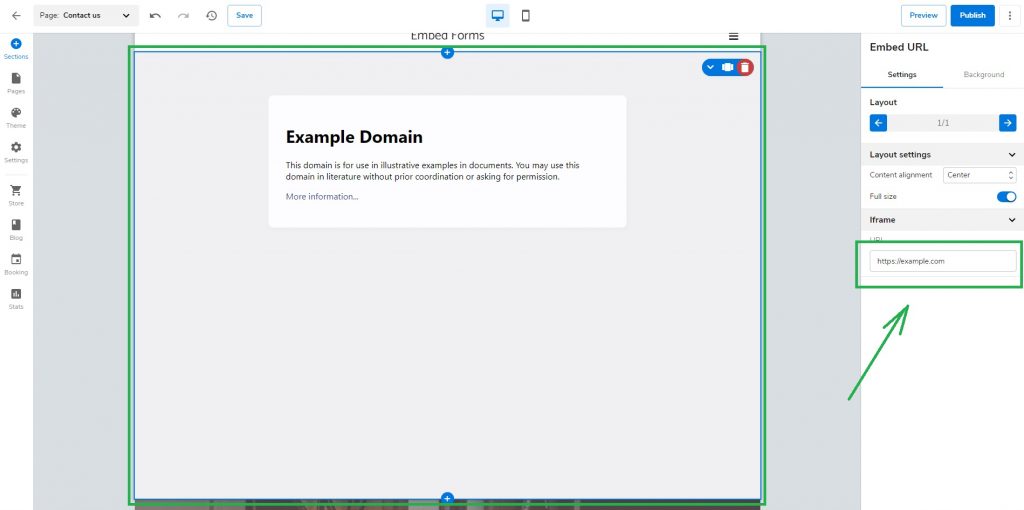 Step 5) Now your form should be visible inside your Constant Contact page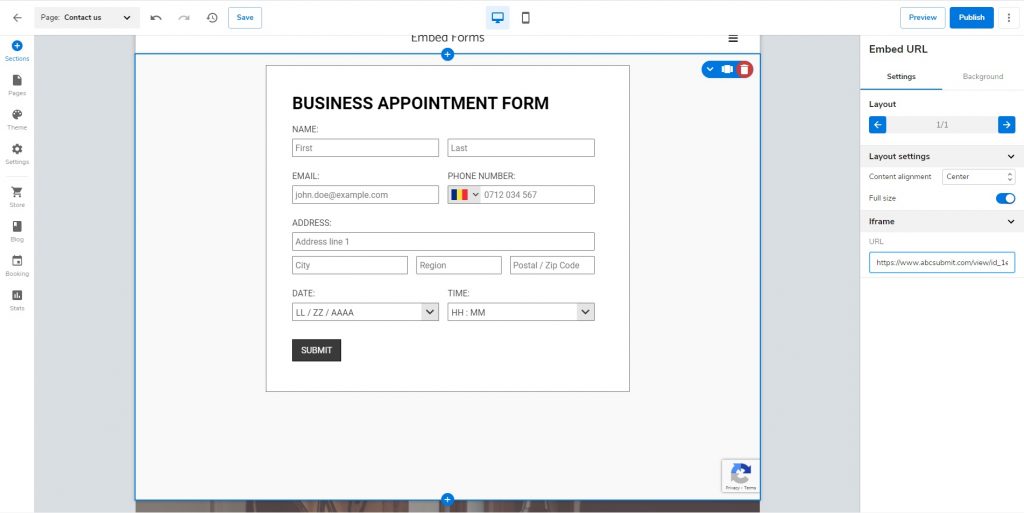 Now it's time to preview your page. If you like how it looks go ahead and publish it!