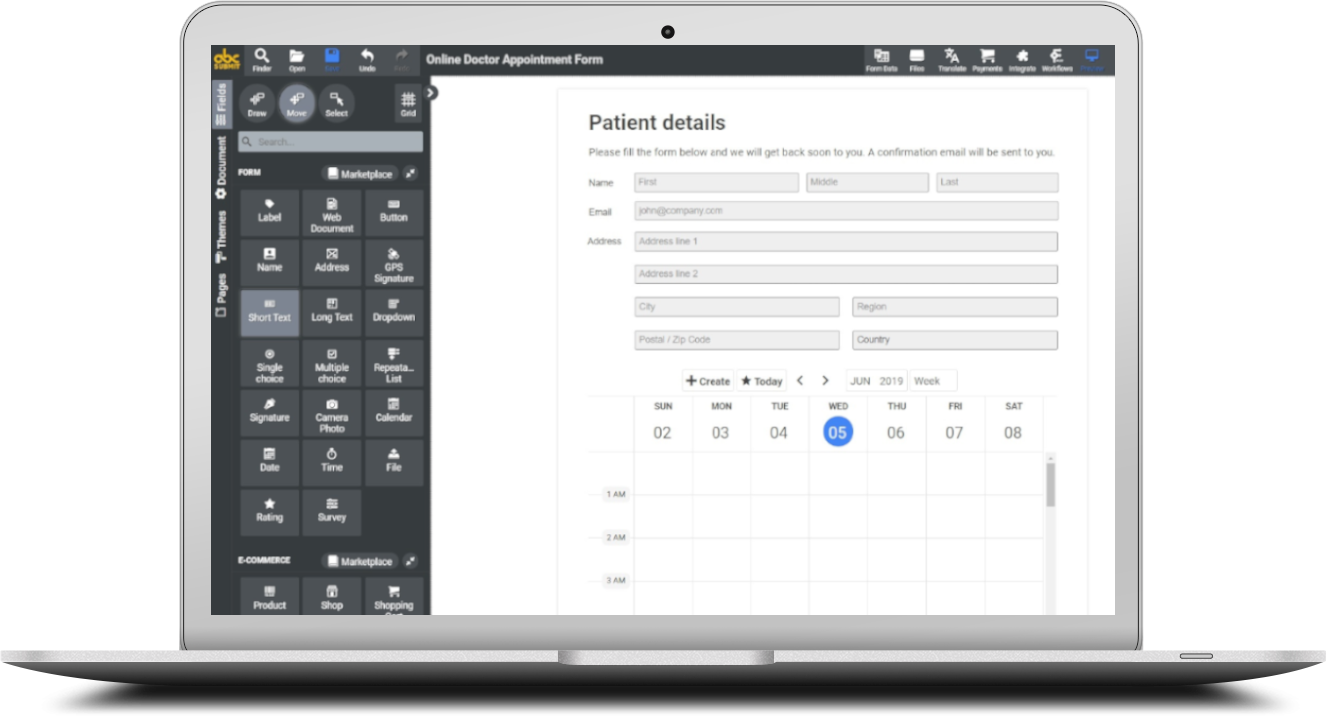 Build forms that work offline
Use the main AbcSubmit platform to build a form from scratch or start with a ready to use form template.
All the forms are device-ready, so your forms look great on phone or tablet. You can even add GPS location and any question type to your forms.